| | |
| --- | --- |
| Fund Raising | |
Food Ration - 2022 DEC
We are raising funds for our food ration. And please kindly make a donation.
Donate An Amount
We will be expanding our health services to special needs and unwed mothers.   We will be creating a fostering services unit that mainly focuses on child care development.
Your personal data will be used to process your donation, support your experience throughout this website, and for other purposes described in our privacy policy.
Social Health Growth Ltd.  (Registered Number: 201203801G)

If you wish to make a donation to us, please make your cheque payable to "Social Health Growth Ltd", and mail it to the below address. All donation will be tax deductible with 250%.

 

​Bank details
Account Number: 641794177001
Currency: SGD
Type of Account: Current
Account Name: Social Health Growth Ltd
Bank Name: Oversea-Chinese Banking Corporation Limited
Swift Code: OCBCSGSG
Bank's Code: 7339
Branch Code: 641
Branch Name: North Branch
Address: 65 Chulia St, OCBC Centre, Singapore 049513

Information for Receipt
Name: Social Health Growth Ltd
Mailing address : 12 Arumugam Rd, #03-07B, LTC Building B, Singapore 409958

Attention To : Ms Nellie Chua
Email: Nellie.chua@socialhealthgrowth.org​​​​​

 

We accept

 

 
Fund Raising
Financial Literacy Payment via Giving.sg
Financial Literacy for Single-Parent, and Low Income Families - Giving.sg
SHG's donation portal
Donation from USA, Hong Kong, China, Australia you could claim tax deduction.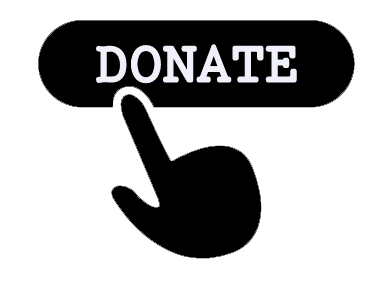 With your generosity, we are edging closer to our goal of supporting one million beneficiaries.
Give2Asia is 501(c)(3) public charity based in Oakland, California with offices in Beijing and in-country experts across the Asia-Pacific region. We also have two affiliates:
Give2Asia Australia Ltd (G2AA) is an international nonprofit based in Melbourne that serves as a strategic partner and ally for Australian philanthropists and corporations. G2AA is endorsed by the Australian Taxation Office as a Deductible Gift Recipient (DGR).
Give2Asia Foundation Limited enables trusted charitable giving from Hong Kong SAR to the world. It is a tax exempt organization under Section 88 of the Inland Revenue Ordinance.
Give.Asia
To make donation to help the dis-advantage children
http://give.asia/campaign/fundraising-for-underprivileged#/
Simplygiving
To support monthly food rations and financial literacy program http://www.simplygiving.com/event/shg 
Benevity 
For UK, US, Canada, International Donor  
http://causes.benevity.org